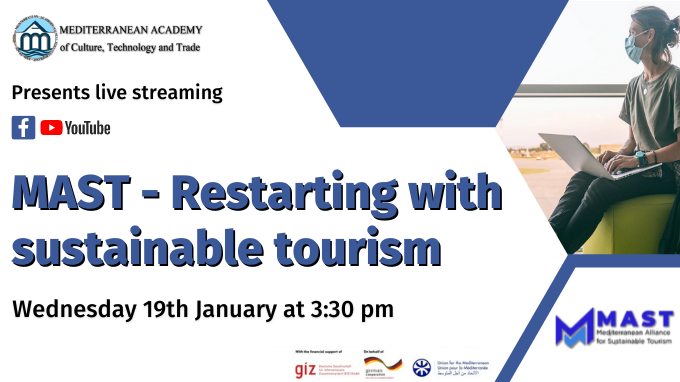 Ngo MACTT (Mediterranean Academy of Culture Technology and Trade) is pleased to announce "MAST – Restarting with sustainable tourism", a live event to present the MAST project to the Maltese audience.
The appointment is Wednesday, January 19 at 3:30 pm, live on the following MACTT channels:
The event is aimed at entrepreneurs, professionals, young people and students living in Malta and related to the world of tourism. They will be presented with the opportunity to keep up to date on new forms of sustainable tourism in the post-Covid era through a free video course, and to submit, by January 25, 2022, a project or a business idea related to the tourism of the future.
Presenting MAST will be Caterina Passariello, the project's main contact person for Malta, on behalf of MACTT Ngo.
MAST, officially launched last November 2021, is a project funded by UfM for Employment Promotion and managed by the following five partners:
– MACTT Ngo (Mediterranean Academy of Culture, Technology and Trade) for Malta
– UPO (Università del Piemonte Orientale) for Italy
– EILD Ngo (European Institute for Local Development) for Greece
– UMNAGRI (Union Maghrébine et de l'Afrique du Nord des Agriculteurs) for Tunisia
– AORADRCS for Morocco