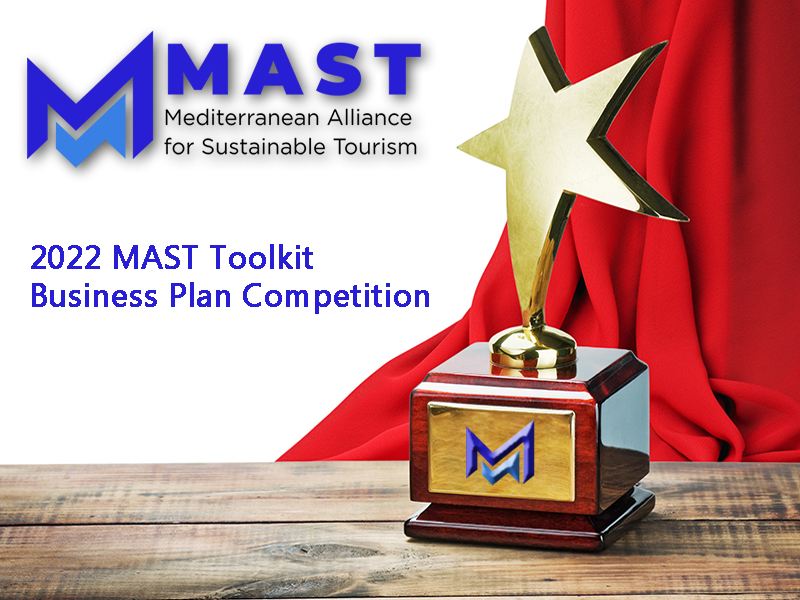 The project MAST (Mediterranean Alliace for Sustainable Tourism) opened the year 2022 with two great news addressed to all young people, students, entrepreneurs and professionals related to the world of tourism who want to grow new ideas of sustainable tourism for the future post Covid.
The five partners taking part in the sustainable tourism alliance have announced the prize that will be awarded to the best idea or project for sustainable tourism: it is a business plan toolkit and a technical support consultancy aimed at providing entrepreneurs with the technical tools to structure and launch their projects and ideas. An award, therefore, that looks to the future, and that will allow competitors not only to have a fair recognition, but also to be able to develop their skills to offer the world of tourism an example of a successful sustainable model.
The second big news concerns the deadline for submitting proposals. Initially scheduled for last December 31, the deadline for proposing business projects has been extended to January 25, 2022.
There is still time, therefore, to register for free on the MAST project website, attend a free one-hour video course (available in English, Italian, Greek and French), and learn about the criteria for developing a new business idea based on sustainable development by getting in touch with one of the following five partners of the MAST project:
– UPO (Università del Piemonte Orientale) for Italy
– MACTT Ngo (Mediterranean Academy of Culture, Technology and Trade) for Malta
– EILD Ngo (European Institute for Local Development) for Greece
– UMNAGRI (Union Maghrébine et de l'Afrique du Nord des Agriculteurs) for Tunisia
– AORADRCS for Morocco
MAST, officially launched last November 2021, is a project funded by UfM for Employment Promotion.